At Rocky Mountain Credit Union, our Branch Managers are the friendly faces in each of our locations that ensure we provide the best in member service. If you frequent one of our branches in Helena, Butte, Bozeman or Belgrade, you've probably seen the local Branch Manager greeting members, consulting with other staff and making sure everything runs smoothly. In this Manager Spotlight, we get to know Kelsey Fandry, our North Helena Branch Manager.
Of all the traits Kelsey brings to the RMCU's Montana Avenue Branch in Helena, her rich experience might be the most valuable. She's been serving RMCU for nearly 11 years in a variety of roles, so she understands the ins and outs, challenges and rewards of working for a community credit union. Kelsey started out as a Member Service Representative, serving on the front line with members, answering questions, making sure their needs are met, and going above and beyond to make them happy.
Experience of Many Roles
Before long, she'd worked her way up to Branch Manager of the 11th Avenue branch in Helena, where she served for 3 years prior to moving to the Montana Avenue Branch. Her experience in more than 3 different roles at RMCU makes her an incredibly empathetic manager and mentor to other staff in the branch.
"Through sharing my past experience with Member Service Representatives, I can help them feel empowered to do what's best for our members and the credit union as a whole," Kelsey said. "Our staff's positivity really makes this a great team to be a part of," she said.
Kelsey recognizes that the staff at RMCU, whether on the front line or in the back office, can have a huge impact on members and the Helena community at large, and she carries the responsibility of serving them with great pride.
She knows that RMCU has the opportunity to help members grow through their finances and reach their personal and professional goals. Nothing makes her happier than members who return to the branch with stories about how her staff helped them solve a problem that had a positive impact on their lives.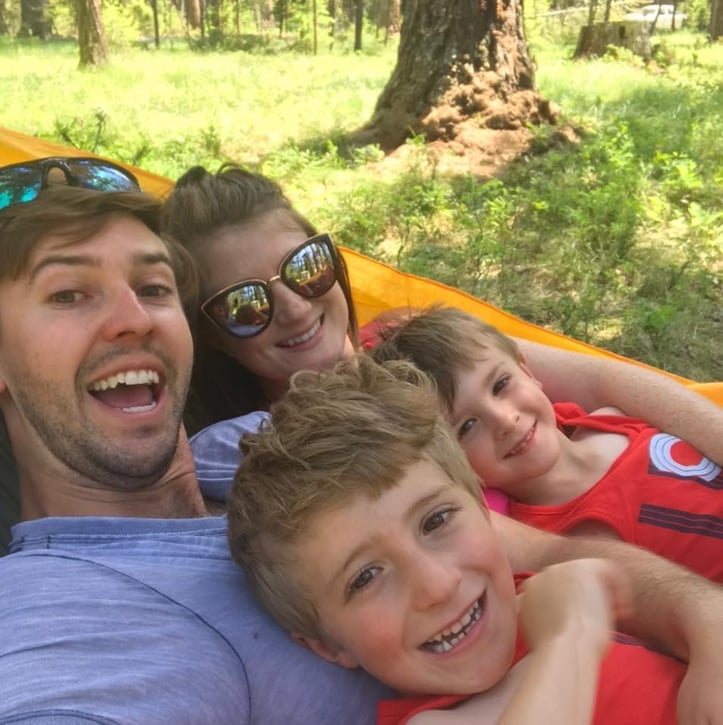 RMCU Helps Members Enjoy Life in Montana
Kelsey has also seen firsthand how RMCU can help members better enjoy life in Montana and everything that it has to offer. As someone who loves camping and boating as long as the weather will allow, she values being able to share that opportunity with others in her community. Fully enjoying the outdoors often requires the right gear, which is something RMCU can help with when it comes to savings strategies or Gear Loans.
"We're in the position to encourage outdoor recreation in a unique way, by helping members purchase their boats and campers so they can create memories with their friends and families," Kelsey said.
Whether your goal is spending more time outside with your family, starting your very own business or buying a home and laying down roots in your community, Kelsey will work with her staff to make it happen.
Kelsey is a Branch Manager, longtime resident of the Helena community, and a member of RMCU – and that means a lot to her. She's proud to entrust her financial life into an institution that cares about people and the communities it serves. Visit Kelsey at the North Helena Branch and see what locally-focused credit union membership is all about.
Visit Us
3400 N Montana Ave
Helena, MT 59602, USA
Rocky Mountain Credit Union is a not-for-profit, member-owned financial cooperative offering a full range of financial products and services. Each account is privately insured $250,000.00 by American Share Insurance and an Equal Opportunity Lender NMLS# 585490. By member's choice, this institution is not federally insured.
If you enjoyed this blog, you might enjoy these other related blogs:
<<< Return To Blog