Buying a house is a big life step, and it can be tricky to figure out if you're ready or not. But there are a few elements to look at in your life to help you determine if buying a home is the right option for you right now. Here are a few factors to take into account when you're thinking about buying your first house.
You Have Enough Saved For a Down Payment
What "enough" is for a down payment will vary quite a bit from person to person and from loan to loan. Some programs allow for as little as 3.5% down, but the gold standard of a 20% down payment means you can avoid paying Private Mortgage Insurance. Depending on your situation, you may have some options when it comes to your down payment amount. But keep in mind, the more you save upfront, the more choices you'll likely have when you apply for a loan.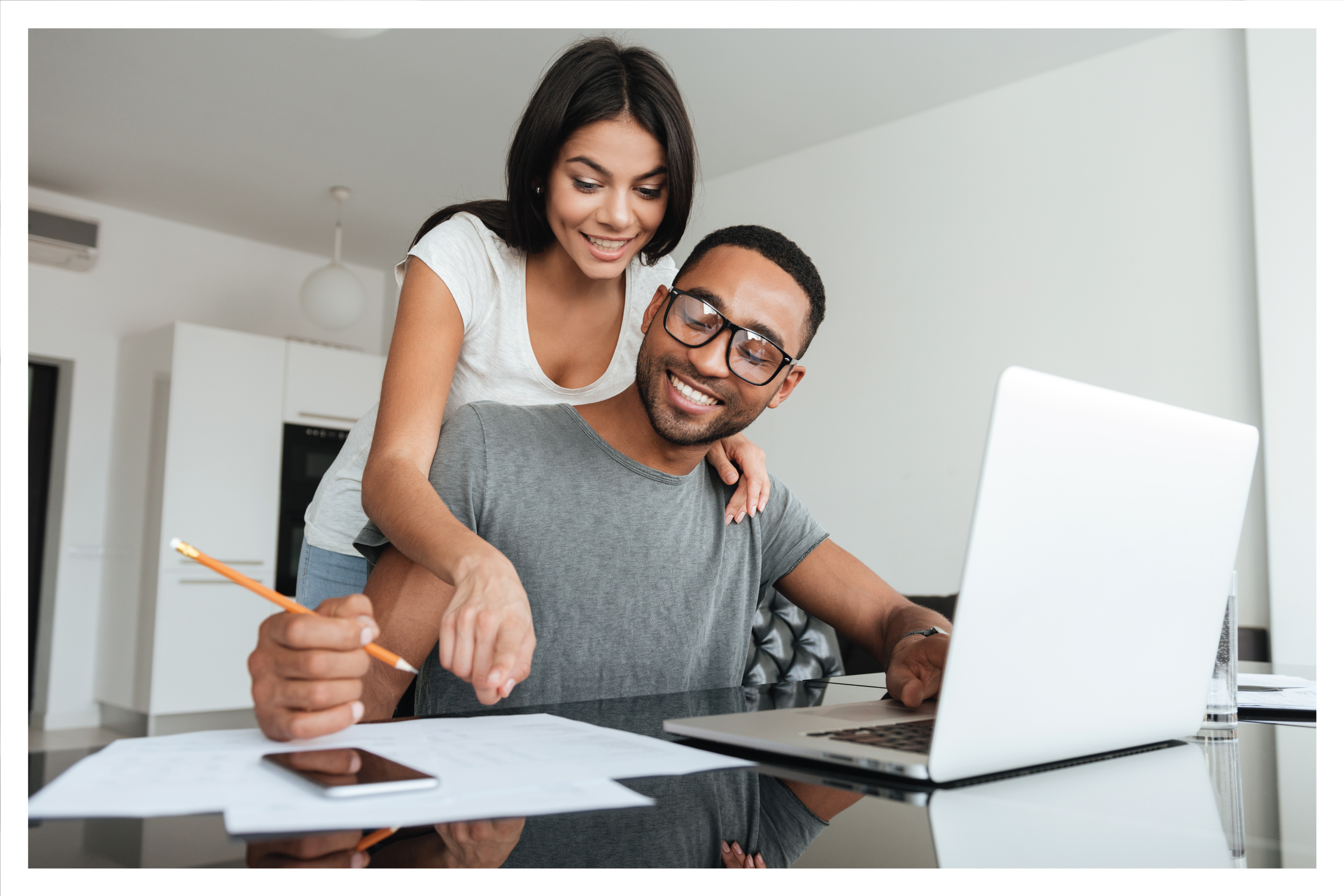 You Have Healthy Emergency Savings
Buying a home isn't all about the down payment: you also have your monthly mortgage and insurance to consider, along with property taxes. And beyond that, there are the unexpected expenses of homeownership, like a new roof or heater, that can come out of the blue. That's why it's a good idea to have ample emergency savings for when life happens. Three to six months of living expenses is a solid goal to have in mind as you start saving, though that may vary depending on your situation. Since you're taking the step to owning your home, you want to be prepared.
You're Ready to Stay in One Place For a Few Years
Are you ready to settle down? You don't have to be picking out your forever home, but you should know that you're ready to stay in one place, at least for a few years, if you're buying for the first time. To avoid having to pay capital gains tax, you'll need to live in the house as your primary residence for at least two years.

You've Found Some Financial Stability
You don't necessarily need to be working a traditional 9 to 5. But before you buy, it's a good idea to have found some financial stability with a consistent income, whatever that looks like for you. The classic 30% rule is good to keep in mind: you want to find a home within your budget and a mortgage that costs 30% or less of your monthly income.
You Know What You Want
Are you looking for a starter home for a couple years, or do you just want to get into the market now and upgrade in the future as your family or space needs grow? You might be looking for land to start a new build, or a fixer upper to put your construction experience to work. Either way, make sure you know what you want going into the homebuying process. This will help you narrow your search right from the start and find the property that will serve you best.

Think it's time to begin your home buying journey? Reach out to an RMCU mortgage lender to discuss if you're ready.
If you enjoyed this blog, you might enjoy these other related blogs:
<<< Return To Blog