Our lenders at Rocky Mountain Credit Union help make dreams a reality. Whether you want to buy a car, start a business or move into your first home, our lenders are experts in helping you achieve your goals. With lenders in the Butte, Helena, and Bozeman areas specializing in Home Equity and Mortgage, Business Loans, and Consumer Loans, RMCU can connect you to the right person to help you understand your options. In this Lender Spotlight, get to know Kelly Boldy, a Consumer Loan Officer in Bozeman.
Members as Family
Around RMCU, Kelly has been called the "Bank Auntie" because she treats everyone – members and staff – like family. She invests time in explaining loan terms and offering credit score tips like she would to family or close friends, in a plain and simple way that they can understand and apply to their own situation.
"I'm here for our members to answer any and all questions on lending," Kelly said. "There are no crazy, dumb or stupid questions. And if I don't know the answer, I will find out."
Kelly came to RMCU after 15 years of working in financing at dealerships, helping customers find the best loan options for the vehicles of their dreams. Her love of customer service and community made coming to RMCU an easy transition, and she's been with us for more than 2.5 years now.
Often, members looking to purchase a new truck, boat or other gear come to Kelly with concerns about their ability to qualify for a loan, or find one with manageable monthly payments. A lot of them have never been told how their credit score can help or hurt them when they go to apply for a loan. This is exactly where Kelly's expertise shines. She explains the credit process, helps members understand if they qualify for a loan and, if not, shows them what they can do to raise their credit score and be on their way to the new toy of their dreams. She also points them to RMCU's user-friendly financial tools like SavvyMoney, which allows members to monitor and understand their credit score, tracking changes in real time.
Helping Members Improve Their Financial Health
Most of all, she gets a kick out of helping our members improve their financial health. Nothing makes her feel more fulfilled than getting a call from a member who has taken her advice and, as a result, raised their credit score or lowered their interest rate by improving their credit.
"The members are amazing and I so love my job." Kelly said. "Not many people can say that, but I love coming to work."
When it comes to making big purchases like cars, motorcycles or other toys, Kelly's top advice for members is to get preapproved. Through preappoval with RMCU, you'll learn how much you can afford before you fall in love with that tricked-out camper van that's a bit out-of-reach.
And when members come to her dreaming of the next vehicle for weekend getaways, Kelly can completely relate. When she's not working, she loves touring around Montana's state parks to camp in her vintage camping trailer.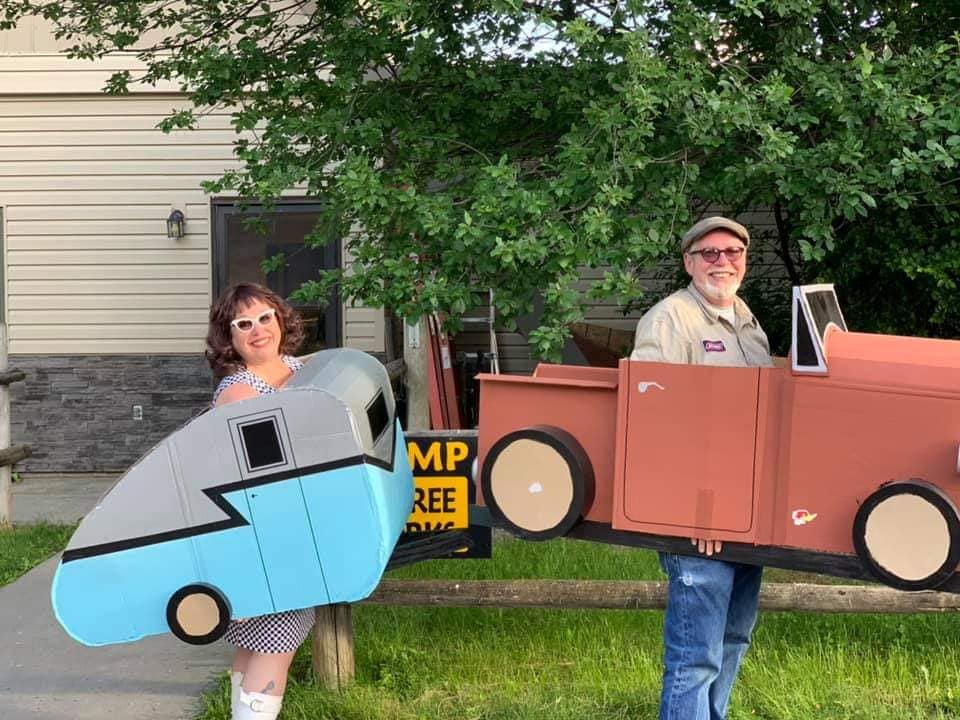 "Nothing beats waking up with a cup of coffee and opening the door to amazing Montana views" Kelly said.
If you're starting to think about that next big purchase, reach out to Kelly today to talk about your options. You can reach her by phone at 406.582.6606 or email at kboldy@rmcu.net.
If you enjoyed this blog, you might enjoy these other related articles:
<<< Return To Blog