Our lenders at Rocky Mountain Credit Union help make dreams a reality. Whether you want to buy a car, start a business, or move into your first home, our lenders are experts in helping you achieve your goals. With lenders in the Butte, Helena, and Bozeman areas specializing in Home Equity and Mortgage, Business Loans, and Consumer Loans, RMCU can connect you to the right person to help you understand your options. In this Lender Spotlight, get to know Janelle Barstad, a Consumer Loan Officer based in Butte.
Experience Matters
Janelle has been working in the financial industry for nearly ten years but found her calling in consumer lending in 2017. Since then, she's made it her goal to help people get where they want to be financially. As a wife, mom of two boys, and a dog mom, she understands the importance of making lifestyle investments while maintaining financial health, and how finding that balance can be hard to navigate alone.
"I love helping people find the right loan for them, where they can make payments within their means and still be able to enjoy what they like to do," Janelle said regarding what she loves most about her job.
Janelle is always up for a challenge and works diligently to find solutions, whether its consolidating debt for a lower payment, finding a small, secured loan for someone with little or no credit, or helping someone purchase their dream vehicle or seasonal recreation gear. When looking at big purchases that may seem out of reach, it's natural for members to be nervous or concerned about not being able to qualify for a loan. But it never hurts to try! Janelle encourages everyone to reach out and educate themselves about the options available to them – you never know what opportunities you might find.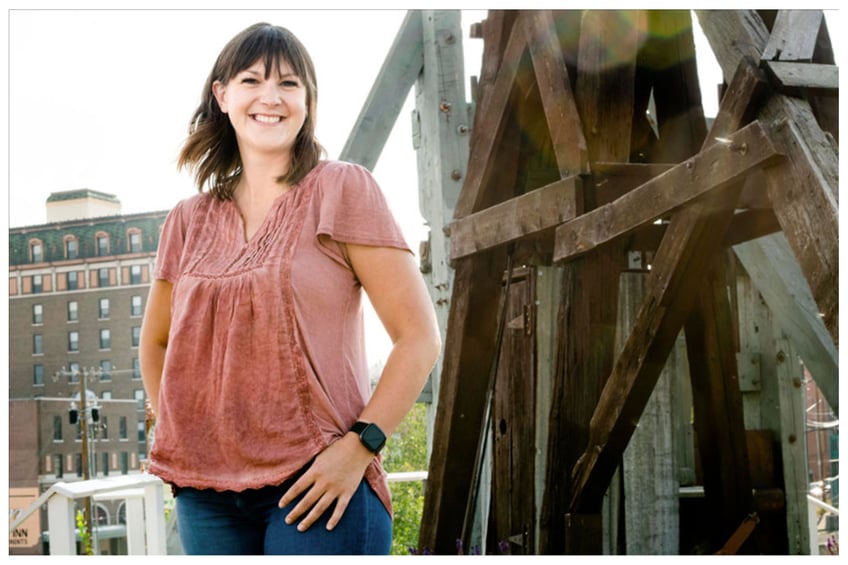 Tips from a Pro
While some financial institutions offer loan and consolidation options solely based on numbers, lenders at RMCU like Janelle want to understand your lifestyle, long-term goals, and priorities first and foremost. What kind of loan is best for your lifestyle and spending habits, and what will allow you to live comfortably within your means?
Janelle is also a huge fan of protecting loans through the many options RMCU offers, including Guaranteed Asset Protection (GAP) insurance for a car loan or Loan Shield Debt Protection, which protects your loan payments against death, disability, or involuntary unemployment. These types of coverage can give you peace of mind and protect your finances when unfortunate, unforeseen events occur.
Her Advice
Janelle always offers two pieces of advice to borrowers. The first? Don't overextend yourself on a monthly payment or loan amount. It's always easier to commit to a lower payment and work your way up as you feel comfortable. The second bit of advice goes hand-in-hand with the first: Always make your monthly payment on time. Making your payments consistently is one of the most important habits to get into for maintaining financial health. RMCU is all about helping you feel stable and secure in your finances.
If you're interested in a consumer loan with RMCU or have questions about options, contact Janelle personally by phone at 406.221.5205 or by email at jbarstad@rmcu.net.
If you enjoyed this blog, you might enjoy these other related blogs:
<<< Return To Blog