The holidays are here, and we could all use a little something extra to celebrate stuffing our stockings. That's where the VISA Platinum Rewards Card comes in. When you spend money, your points grow, rewarding you with post-holiday getaways, gift cards to your favorite shopping spots or cold, hard cash. Enjoying these gains is the greatest gift you could give to yourself, so sign up and allow your spending to deliver the goods back to your wallet. Here's everything to love about the Holiday VISA Platinum Rewards Card this holiday season.
Gift a Little and Get a Lot Back
When you're pulling out your card to get gifts for everyone on your list, your VISA card will be pulling double duty, putting rewards back in your account so your money can do more.
Buying a sled for your niece, books for the in-laws, chocolate for your mom, plus the holiday roast, a cinnamon scented candle, a full tank of gas and a coffee or two along the way to Christmas dinner? Pull out your VISA rewards card, and use it to give to them and give back to you. You can put even more under the tree knowing you'll stock up on points to redeem how you want.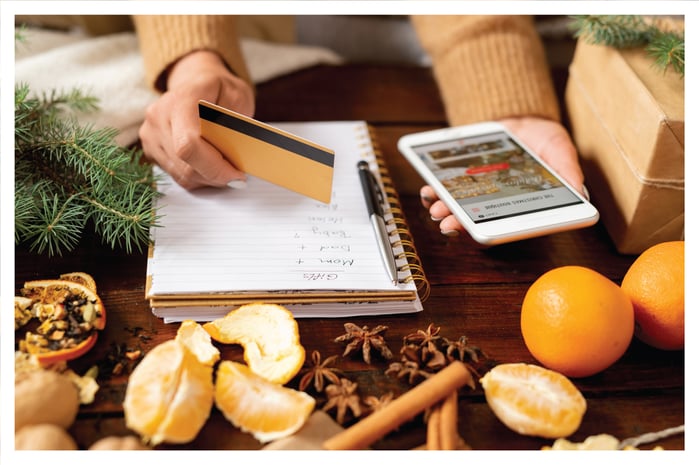 Reaping the Rewards
Pick from cash, travel or gift certificates when you choose your rewards program, giving you ultimate flexibility in how you choose to rake in those benefits. The choice is yours: how will you use your VISA Platinum holiday benefits?
Spend cash however you want, from paying off your credit card bill to investing in your future goals. It's the most flexible option, and what you do with your bounty is at your discretion. You can also opt for gift cards, where each dollar you spend goes even further toward your rewards. And it's not just retail (though you'll find that too). You can opt for grocery and gas gift cards, car rentals, hotels and dining. You can even get stock vouchers, so your simple spending can grow as a big-time investment opportunity.
Then there's the travel option, too. Exploration awaits with travel perks, easy-to-book through the card's integrated portal. And you determine the route you take, whether it's luxury flying in first class, or saving money in coach. Whatever your priorities for adventure, you can fulfill them with the VISA Platinum card.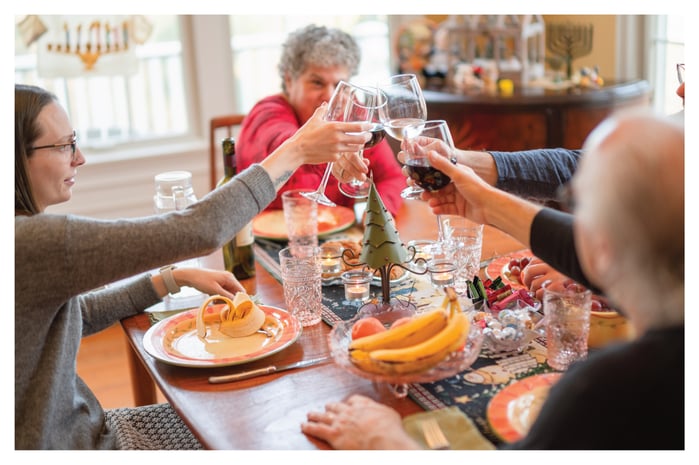 Perks for the Holidays
With this card, you're looking at zero annual fees, a variable APR as low as 7.99% and rewards for every dollar you spend. After all, you shouldn't have to pay to spend your money. A low balance transfer and cash advance fee (just 2%) keep you covered no matter the circumstances, whether you forget your wallet or you're resolving to pay off debt into the new year.
The best part is, these rewards aren't just for the holiday season; they last year-round. So bring a little sugar and spice to the rest of the year when you swipe.

To get into the holiday spirit with the VISA Platinum Rewards Card from RMCU, apply online today.
If you enjoyed this blog, you might enjoy these other related blogs:
<<< Return To Blog