If your business or organization has you pay for work-related travel or office expenses and then reimburses you later, you have an ideal opportunity to make even more out of it. You already have to travel for work, so why not get rewarded? Here's how to use all that work spending you're already doing to maximize rewards.

Sign up for the RMCU VISA Platinum Rewards Card
With a variable APR as low as 7.99%, this card can take you places. It comes with no annual fee, only a 2% balance transfer and cash advance fee, and rewards for every dollar you spend. That works out great for personal spending on groceries, gas, and all of life's essentials, but it gets even better when you add in the extra work transactions to pile on points.
It's easy to sign up, and you can submit your application online through the RMCU website.


Swipe Whenever you Spend for Work
Every dollar you spend builds your point total, so if you're already paying for work expenses and getting reimbursed later, you may as well rack up the points with all that spending. Things like hotel stays, gas, office purchases, business lunches, and the like are easy to pay for with your Visa Platinum Rewards Card, and all of those expenses can add up quickly. Make sure you pull out the plastic at the register every time you are sent on an office supply run, and you're in good shape to maximize your credit card rewards.

It's all about turning dreary Monday work purchases into a beachy vacation of your dreams. Every time you swipe, picture the palms and sand—or snow and ski lifts, whichever gets you more excited. That's some powerful balm to help get you through the workweek.
Save the Receipt and Expense Later
Be sure to follow your organization or company's expensing protocol—after all, you don't want to leave that money on the table. And make sure that you can still pay your credit card bill in full each month to maintain the best credit and avoid paying any interest on company purchases by accident.

Just submit your expense and put the cash straight back toward your credit card bill, and you're on top of the rewards game.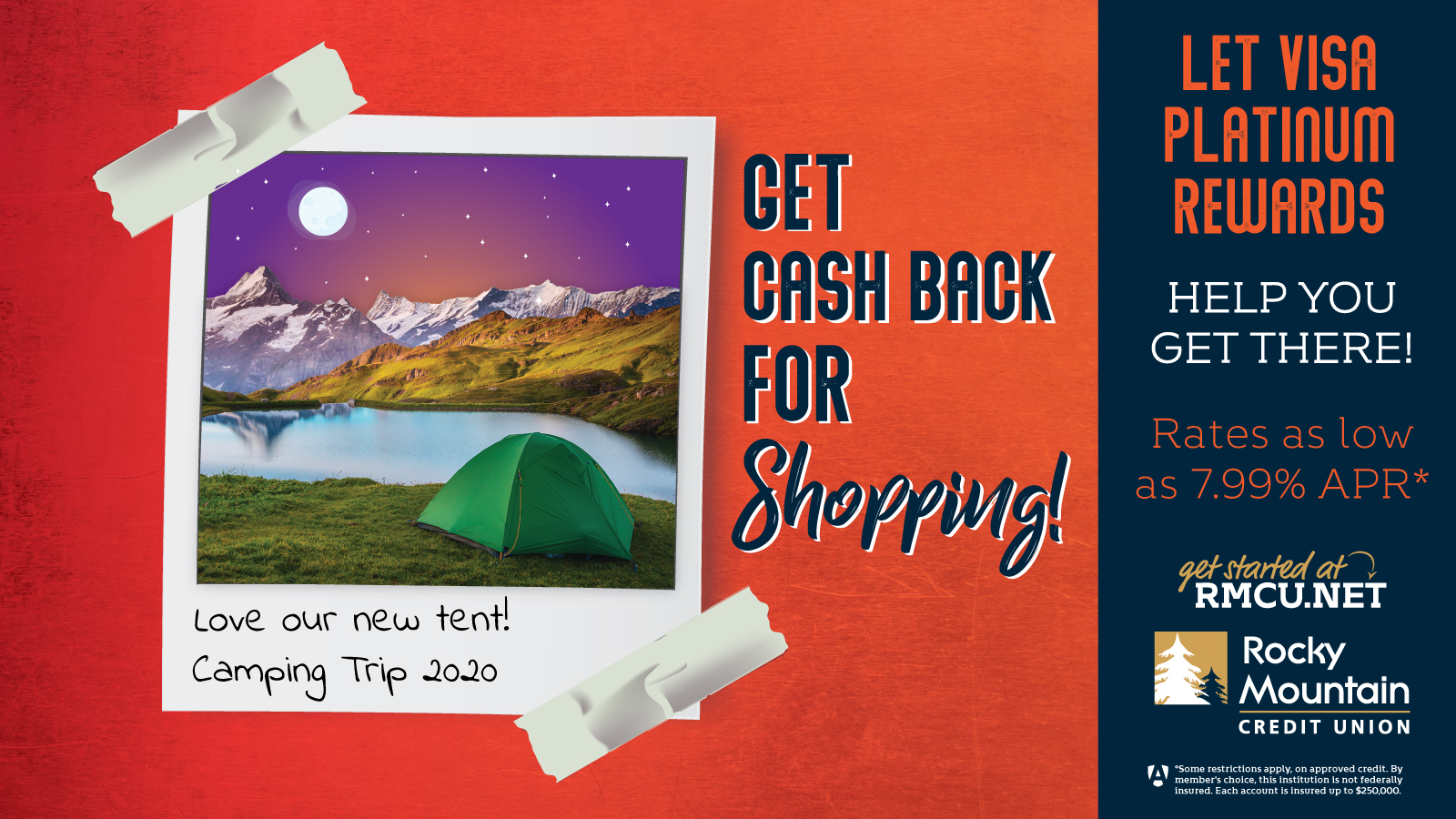 Redeem your Rewards in Several Categories
Travel, redeem for gift certificates, opt for cash back, or knock out origination fees and interest with the rewards you rack up when you swipe for work. The travel booking portal with VISA Platinum Rewards is a powerful tool for your next trip, with airfare that can take you around the world when you book with major US airlines.
But if the travel bug isn't biting you, there are still plenty of ways to benefit. You can't go wrong with good old cashback, especially when that just means you're making more money whenever you spend for your employer and get that reimbursement. Or you can maximize your point conversion with gift card rewards.
It just makes sense to capitalize on business spending with the VISA Platinum Rewards Card from RMCU. Click here to apply today and start earning those points.
If you enjoyed this blog, take a look at some of our other related articles:
<<< Return To Blog