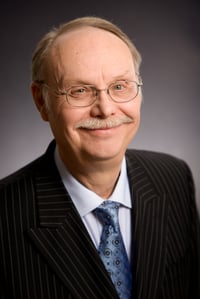 My warmest greetings as the temperatures start to slowly rise and snow is finally melting. As the first signs of spring start to surround us, longer daylight hours, a blue sky full of sunshine and fresh breezes stirring, we begin to think of new growth. Along with this transition to spring, Rocky Mountain Credit Union is here to help you with your financial spring cleaning.
Spring is a great time to put your finances in order and save money in the process. I encourage all members to get a start on this by attending our Annual Membership Meeting on Tuesday, April 24, at 4 p.m. in all branches. The meeting will include the Board Chairman's Report, nomination of Board Members, and information about new credit union services.
We celebrated our new growth, the opening of our newest branch, with the Belgrade Chamber of Commerce this month and hosted a Business After Hours there. Belgrade's population and economy are thriving and RMCU is proud to be a part of the community's expansion.
April is Financial Literacy Month and to celebrate, RMCU is hosting several financial education events including Financial Reality Fairs for local High School students. The Financial Reality Fair is a 60-90-minute experiential learning activity where students get a feel for real-life monthly budgeting. They approach the fair as if they need to budget a monthly salary while paying for housing, utilities, transportation, groceries, entertainment, and some surprises along the way. The fair is interactive, students visit booths to acquire information and budget expenses based on interests and family size. The eye-opening experience gives students a view about what costs they can anticipate and how to budget for the future.
The success of RMCU is fueled by our members and I would like to sincerely thank each one of you for trusting us with your finances. Members are the reason we exist and we are here to help you with all your financial matters. I invite you to work with us on any mortgage, home equity, auto or personal financial goals. We are here to help you through life's events, big or small.
Let's bask in the glow of spring and the warmth of the wonderful summer to follow.
<<< Return To Blog