If you haven't been aware of the tiny house movement exploding in recent years, or just don't really get what it's all about, that's okay. According to Tiny Home Builders, "While there is no official definition of a tiny house, it is generally thought of as a small house, typically sized under 600 square feet." They go on to say, "While they can be built on foundations, most tiny homes are built on trailers. This style of tiny house is often referred to as a THOW (tiny house on wheels)."
Interest in tiny homes has grown in the last 10 years due to rising housing costs and an interest in living more minimally. Especially as home and land prices are skyrocketing in areas of Montana like Bozeman, it may seem like a more feasible option for younger, first-time homebuyers. But is building a tiny house worth it financially? We set out to find out.
Why Are People Drawn to Tiny Houses?
People are drawn to tiny houses for a number of reasons: living simply, the aesthetic, the chance to save on rent, utilities, or mortgages. They may like the mobility that the wheeled variety offers, letting them enjoy a more nomadic lifestyle while still feeling comfortable in their own home. And the fact of the matter is, 600 square feet costs a lot less to build and maintain than a typical home, which averages 2,000 square feet.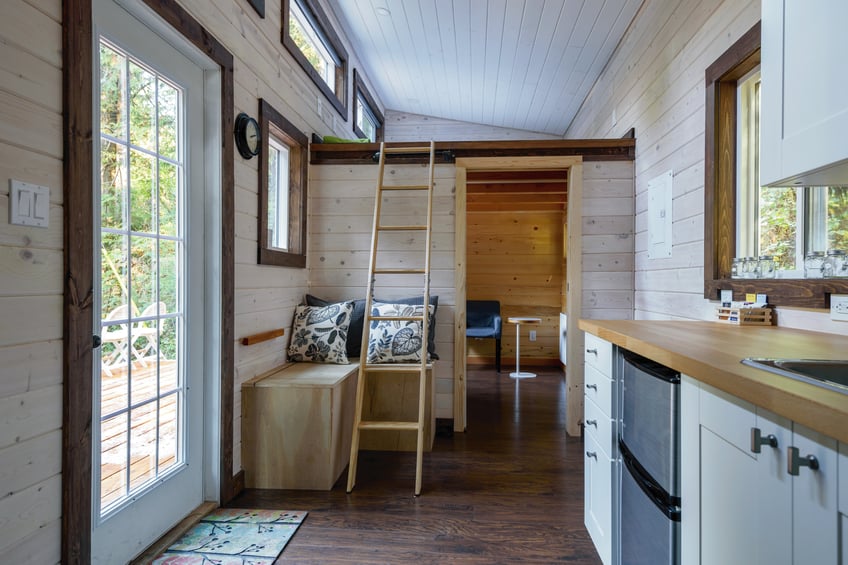 What Are the Benefits of a Tiny House?
We've already touched on a few of the benefits, but let's dive a little deeper. Smaller spaces cost less to heat and cool; it's just that simple. They're easier to clean, and typically more energy efficient as well. That is appealing to people who want to live more sustainably or just cut costs in general. Plus, you don't need to be tied down to one place, and that can be a big benefit for people looking to make career moves in the near future.
Tiny houses are smaller than traditional homes, and the plain and simple math of that is that smaller size means fewer materials, and fewer materials means lower cost. And with many tiny houses shirking standard building codes by virtue of being on trailers, the DIY route, at least for the majority of the build, can cut down on labor costs.
What Are the Drawbacks?
When you break down only the benefits, tiny house living can seem pretty idyllic. But many of the perceived benefits of tiny homes could be also considered drawbacks, and a lot of those benefits have hidden costs you might not be expecting from a simple scroll through staged photos of tiny living on Instagram.
That small space might save money on heating costs and help bring you and your loved ones together, but it can quickly start to feel cramped during long Montana winters. And sure it's great to be able to move around, but municipal housing codes can often be downright hostile to tiny house dwellers, and parking in a long-term RV park may not be part of your dream.
While the cost per build may be less than building a larger house, that doesn't mean the cost per square foot is less. In fact, it may be substantially more depending on where you live and who you can hire to help.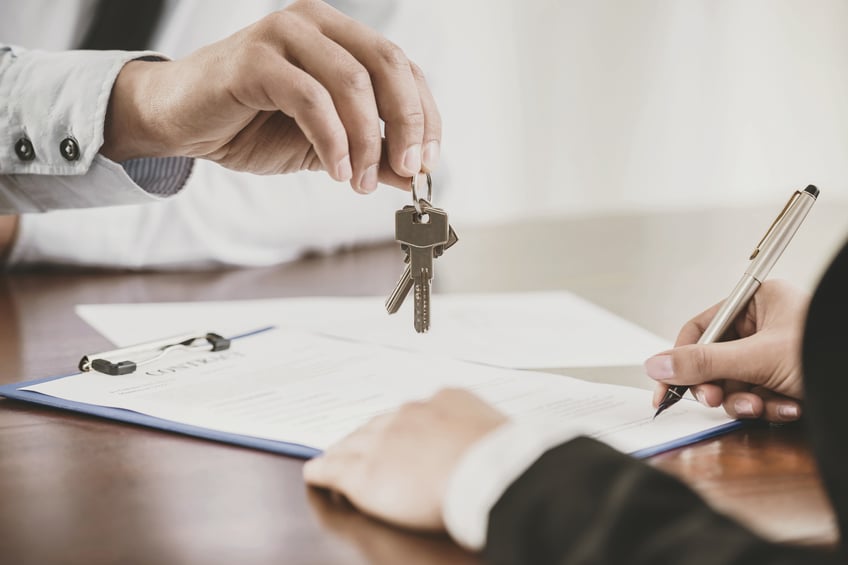 Are Tiny Houses Worth the Investment?
According to experts, it depends. One thing seems sure — if you go the tiny house on wheels route, you should expect your home to depreciate in value like a car or RV, not gain value like a typical house. So you're not investing in your future the same way you are with real estate.
That said, much of value depends on where you decide to plant your tiny home. Say you purchase a piece of land to build your tiny house on. The land itself will have the potential to appreciate in value while you live more cheaply in your tiny house. If you plant your tiny house in a community or on borrowed land, you'll likely still need to pay rent to the landowner for the space you're occupying.
At the end of the day, only you can decide what's right for you, your lifestyle and your finances.
What Are Some Possible Alternatives?
If the tiny house life seems appealing to you, it's best to try before you buy. You can find AirBnBs and tiny house communities where renting one for a few nights might be an option. Or consider buying an RV, or a small camper, if the open road is calling your name.
To enjoy some of those tiny house benefits without the drawbacks, buying a smaller traditional home may still be a good choice for you.
To start the conversation about financing for your home – tiny, big, or just right – get in touch with an RMCU mortgage professional today.
If you enjoyed this blog, you might enjoy these other related blogs:
<<< Return To Blog