Recycling is still a big discussion point in a number of circles. Critics of recycling question how much energy it actually saves, and whether it benefits the economy. But according to the Environmental Protection Agency (EPA), tossing 10,000 tons of garbage in a landfill creates six jobs, while recycling that same amount creates 36 jobs.

As far as energy efficiency goes, recycling metals is one of the best things you can do. Recycling aluminum uses only 5% of the energy needed to create the original product. That means recycling can help create 95 cans to fill with your favorite beverage from the same amount of energy it would take to make 5 from scratch.

On top of the more significant benefits, recycling can save you money directly. Take metal recycling to a facility that pays for scrap, and take home a little cash. Plus, the more that businesses can use recycled materials, the more money it saves for companies in the long run. And they can then pass those savings onto you, the customer.

By recycling, you can reduce your home waste significantly. That could allow you to switch to a smaller sized garbage can, if you have curbside trash pickup, considerably reducing the cost of waste disposal over time.
Setting Up Your Home Recycling System
Find a system that works for you. If recycling pickup isn't an option in your community, you can still take items to nearby facilities. Some places even pay for metal recycling, so it can benefit stockpile some of those cans to take home a little cash.
When you're setting up your home for recycling, you want to make the system as easy as possible. If your recycling bin is a jumble of paper, cardboard, cans, and bottles shoved under the kitchen sink, taking it to recycle can seem a daunting and unpleasant chore. But if you set up bins on casters or waterproof bags stowed in the hall closet so you can separate everything as you go, you can cut out some of that sorting. Get the whole family involved to make it fun.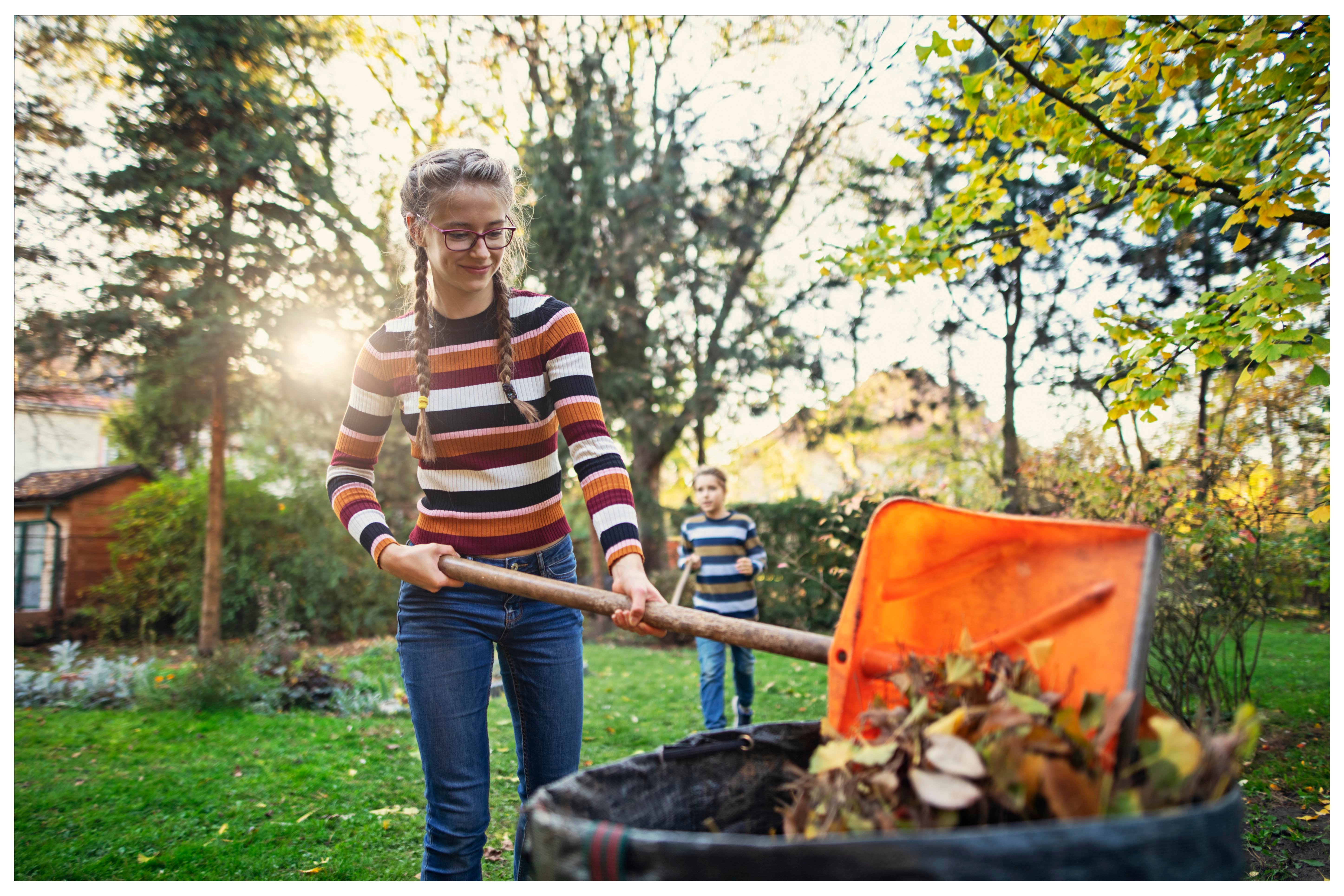 DIY Composting Bin
Composting can be a great way to create a natural fertilizer for your garden and reduce how much you throw away at home. Think of how producing less trash can save you money over time: fewer garbage bags, lower trash pickup costs or dump fees, and less hassle with stinky trash cans with all that old rotting produce inside.
Composting in Montana can seem daunting since you want to avoid attracting wildlife to be responsible and keep your family safe. The good news is, bear-proof composting is possible, and there are a few DIY designs out there to help you out. Even some systems allow you to compost inside, with no smell and without attracting pests. Check out these resources for more on how to get started composting.
Turn Garbage into DIY
Even without taking your recyclables to a facility, you can still do some at-home recycling. Take a new look at the items you would typically throw away, like plastic bottles, metal cans, egg cartons, and old newspapers. Then let your imagination guide you. You can start seeds for an early spring garden in egg cartons. Cardboard toilet paper and paper towel rolls can become craft projects for the kids, and milk jugs can be turned into bird feeders or planter boxes. The vinyl protectors that new sheets come packaged in can be salvaged to make waterproof cosmetic bags or other projects.
For more ways to save money and live well on a budget, we have lots of tips from your budget to your future planning. Check out the rest of the RMCU blog here.
If you enjoyed this blog, you might enjoy these other related blogs:
<<< Return To Blog