When it comes time to grow as a small business, finding the capital to make changes can often be a challenge. Parts wear out, you need new furnishings or machinery, and your business can't keep going without those updates. The good news is, not everything requires the rigmarole of investors and shareholders—sometimes, you just want to figure it out fast and get going.
So for those times when you need new equipment—and we're not just talking tractors and backhoes—there's an easy solution: an equipment loan. Here's the rundown of everything you need to know about this type of financing.
What is an Equipment Loan?
Yes, it's pretty straightforward. Equipment loans can help you out with the purchase of new equipment for your business. They can be for things like a company car, so you're not putting so many miles (plus wear and tear) on your personal vehicle. You might need one for a phone system that gets those business voicemails into a centralized location. Maybe you're in the market for professional kitchen equipment, from ovens to cookware or an onsite microbrewery that can help your restaurant thrive. Perhaps your tech is just getting a little old, and you need to get new computers for your employees to get operations streamlined; an equipment loan can help with all of these.
You can reach as high as you can imagine here. What additions will help your business grow the most? Start brainstorming, and then go from there.

Benefits
You can find a lot more pros than cons when you're considering this type of loan. Though they often require a good-sized down payment, equipment loans typically have the lowest interest rates you can find. And the interest you do wind up paying is tax-deductible. Speaking of taxes, the break you get for equipment depreciation is nothing to scoff at, and by investing in newer equipment, you're upping your chances of making more money from your business.
It gives you a lot more flexibility than a lease, too, since you'll own the equipment yourself once you've paid everything back. That's what makes using an equipment loan a solid investment in the future, beyond just a way to kickstart growth.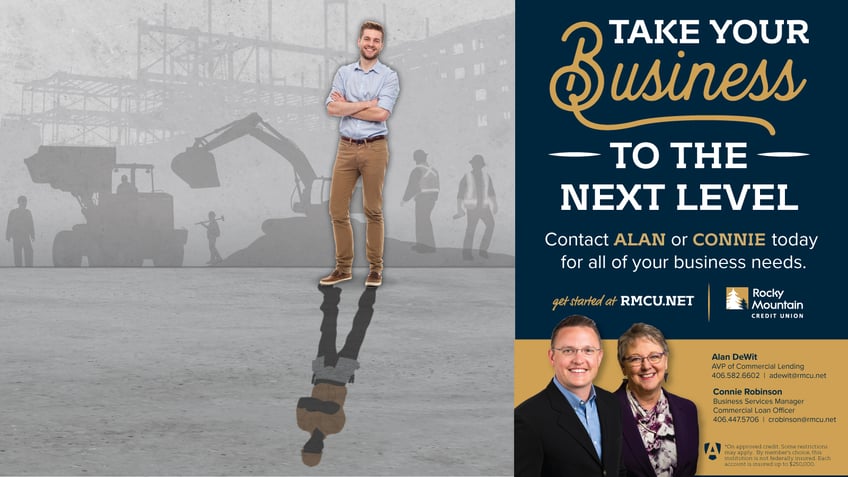 How to Get One
It's a simple two-step process to head down the road to business growth with an equipment loan. Here's what you need to do.
1. Decide the Terms You Can Work With
Cost of the equipment (whether new or used) should determine the amount of the loan, while the amount of time you plan on using the equipment should be the deciding factor on the duration of the loan. You don't want to be stuck paying for equipment that is already out of date if the term is too long, but you also don't want to be frantically digging through the couch cushions to payments that are higher than you can manage if you set the term too short.
2. Contact a Commercial Loan Specialist
When you're ready to take the next step, contact one of our Alan or Connie on the Business Services team at RMCU. And that's it! It doesn't have to be a complicated process to have a big impact on your business. They'll walk you through the application process and figure out what will work best for you and your business's needs.
With a variety of services, our commercial accounts team can help you take your business to the next level. Whether you need a commercial loan, a business checking account, a line of credit, or an equipment loan, our business services team is committed to helping your business succeed. Contact Alan or Connie to find out how RMCU can help you put your best foot forward this year.
If you enjoyed this blog, you might enjoy these other related blogs:
<<< Return To Blog