Getting married is a beautiful event to celebrate with friends and family, and Montana is one of the most stunning places to tie the knot. A wedding can also often be one of the first major expenses a couple faces together, requiring hours of planning and plenty of prep. It's important to remember that no two weddings are created equal, but The Knot does give us some average numbers to compare across the state. Here's how much you should expect to spend on average for your Montana wedding, along with a few tips on how to have the day you want without bursting your budget.
Overview of Expenses
As of 2020, the average cost of a wedding in Montana is about $23,000, with the average cost per guest being $219, according to The Knot. That might seem like a huge number, but it sits well below the national average of $35,000. At the time of writing, the marriage license makes up just $53 of that. How that breaks down is up to you and your budget, but here's a look at a few more average costs in Montana.
Food
DIY barbecue potluck or five-course catered black-tie affair? There's a lot of wiggle room in between, but The Knot reports the average cost of feeding each guest in Montana sits around $40, plus about $500 total for the wedding cake. For a wedding with 200 on the guest list, you're looking at $8500. One way to cut costs in this area is to make some of the food on your own. You might have your cousins man a barbecue for the main course and have a variety of sides catered. In general, the less you hire out, the cheaper the total will be.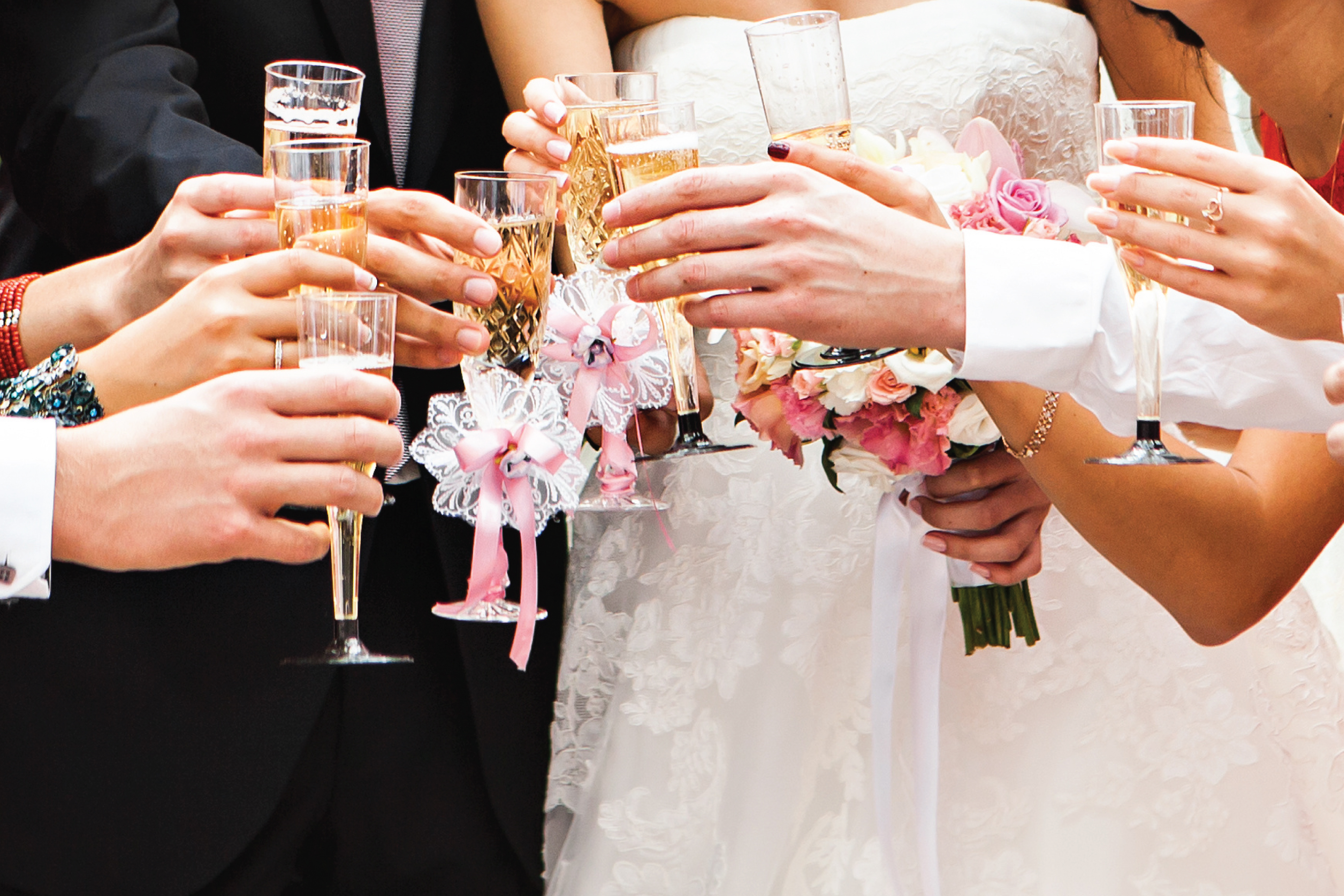 Venue
When choosing a venue, there is once again a wide range of options. Outdoors with a picnic shelter for the reception, or at a luxury destination? You can spend a lot or a little here, but this is typically a big-ticket expense. The Knot indicates that Montana weddings average about $7,500 for the venue. For opportunities to save, look at alternative ceremony locations like one of Montana's beautiful state or national parks, or a friend's generous backyard. Thinking outside the typical all-inclusive ranch venue can save you a lot if you're willing to get creative.
Dress
For brides, a dress is often another big expenditure, though how much you have to spend depends a lot on taste. Between the dress itself and alterations, most Montana brides wind up spending just over $1000, according to The Knot. That said, more and more affordable options can be found by shopping at non-traditional stores online. Trendy budget retailers like Lulus and ASOS are now producing bridal gowns, and many others are following suit. If you're looking to save in this realm, search beyond the traditional bridal shop downtown.
All the Rest
As you move down the list, the remaining expenses can add up: photographer (about $2000), decor (in the neighborhood of $1,500), and music (around $800). The price tags can seem a bit overwhelming. How can you possibly save for it all?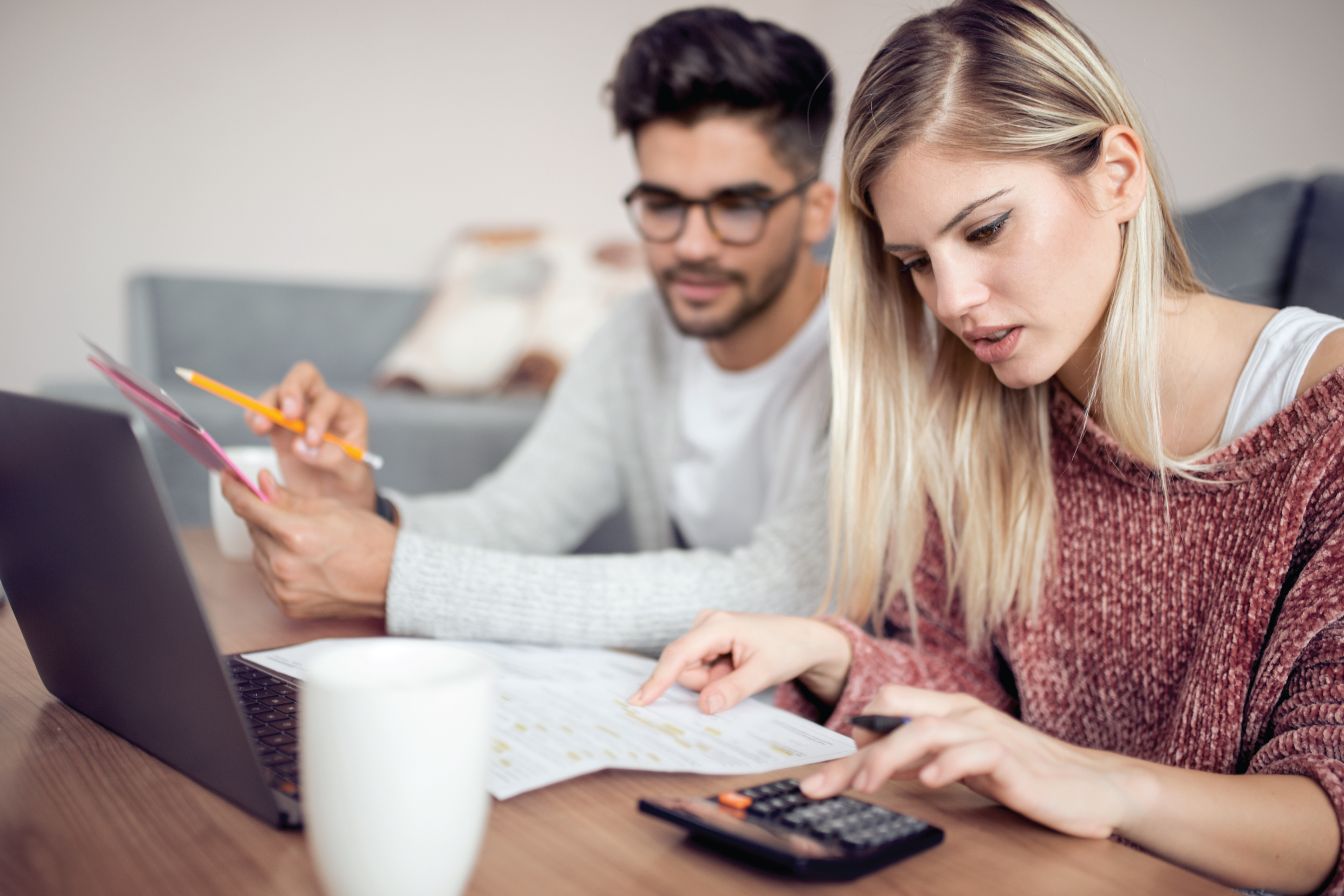 Setting Your Budget
Your budget ultimately depends on you, your wishes and your financial situation. Regardless, the first step in saving for anything is to set a budget. That means that you know what you're willing to spend more on, what the average costs are likely to be, and you can seek out offers from vendors accordingly. Once you decide on your budget, there are plenty of ways to start saving.
Putting Money Away
Wedding planner Ramit Sethi suggests using sub-savings accounts to allow you to see how much you've actually saved for each item, rather than trying to sock away one lump sum all at once. With your RMCU account, you can create additional savings accounts, even give them unique names like "dress" and "venue," so that you know you're saving your money for a specific goal.
Where to Cut Costs
One way to have more money in one area is to spend less in another. If you feel your budget getting tight, you might want to take a hard look at your plans and place some priorities on the areas that are most important to you, cutting other costs to free up more of your money.
For more money-saving tips and tricks to launch you into a healthy financial future together with your partner, check out the rest of the RMCU blog.
If you enjoyed this blog, you might enjoy these other related blogs:
<<< Return To Blog