RMCU's Platinum Rewards VISA Credit Card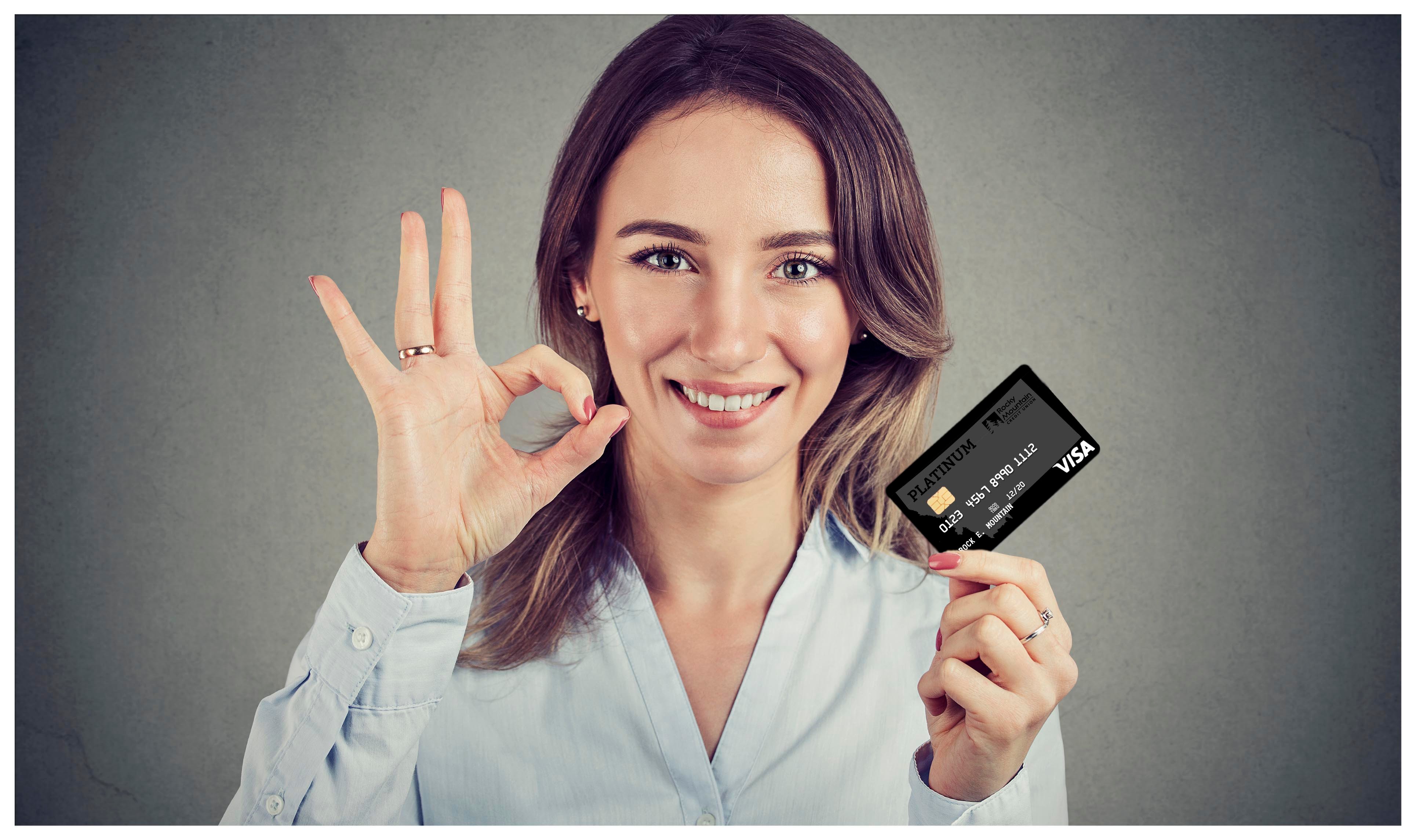 Have you been looking for a rewards card to earn the most out of your recurring expenses? Rocky Mountain Credit Union announces its new Platinum Rewards VISA for members looking to build Travel Rewards, Gift Certificate Rewards, or Cash Back Rewards. You have the options on how to receive your rewards. You even have the opportunity to designate your points to fees or interest rates. With RMCU's Platinum Rewards VISA, you are in control of your benefit.
Travel Rewards
With the travel rewards, you can redeem points for airline tickets. Using ValuePass*, you can book travel originating from the 48 contiguous states and select cities in Hawaii (including one-way and roundtrip Hawaiian inter-island tickets) and Alaska. Reservations can be requested up to 300 days in advance, but must be made a minimum of 30 days before departure, and include a Saturday stay.
*Tickets selected are based upon the Lowest Available Published Fare (LAPF). Tickets must be booked on major U.S. carriers as listed in the Global Distribution System. Various maximum values (aka caps) are available depending on the selected destination and range from $340 for a ticket within the U.S. 48 states and Canada to $2,300 to Australia or New Zealand.

Gift Certificate Rewards
Another option to receive rewards is through our gift certificate program. Members can redeem points on the RMCU website for a cash gift certificate from one of our qualifying merchant categories. The gift certificate will be sent from the merchant to the member directly.


Cashback Rewards
One of the most popular options is getting rewards as cashback. RMCU members can redeem their points for cash in the form of a deposit to checking or savings. They can also request the amount be applied to pay to a loan, pay to a credit card, or receive a check.


Use Rewards for Origination Fees & Interest
Managing the interest owed on a credit card is one of those tradeoffs we all use when it comes to purchases. Ultimately it is frugal and practical to pay off bills out before they start and put the rewards back toward origination fees or interest you owe on the card. That is a solid financial decision that you can always feel good about. If you are looking to build your credit, using your rewards points can impact your economic life and set you up for future success.

Fill out the form and download the application to get your New Rocky Mountain Credit Union Platinum Rewards VISA.