The drop in temperatures, changing of leaves, and the start of school can mean only one thing. The start of Fall. This Fall, stay busy AND stay involved in the community with these fun things to do in the Gallatin Valley. Whether you are looking for a warm, inside activity, or looking to get outside before the snow falls, we have something for you.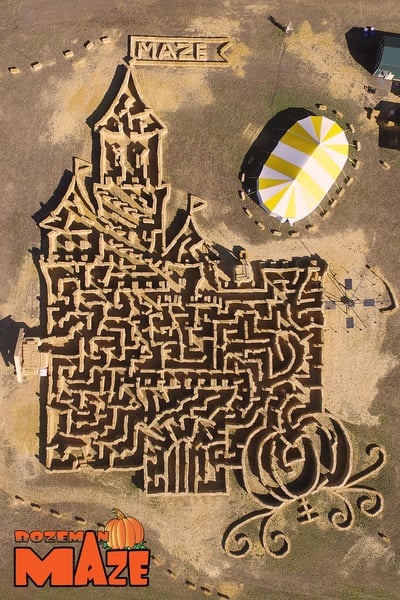 Photo Courtesy of: Bozeman Maze Gallery
Explore the Bozeman Straw Bale Maze
A traditional fall activity is wandering around a hay maze! Join in on the tradition by heading down t0 the Bozeman Straw Bale Maze and testing your skills at finding your way back out. This year, the Bozeman Straw Bale Maze is in the shape of a castle with a pumpkin carriage. Admission is only $9 a person, or $8 for kids aged 5-10, meaning its totally affordable for you or your whole family. It's only open for select hours through October 28th, so make sure you get out there and explore before you run out of time!
Visit an Escape Room
Test your problem-solving skills with friends and sign up for an escape room. With three escape room companies available to you in the Gallatin Valley, you should have plenty of mysteries to solve and rooms to escape from. Some of these rooms may even be Halloween themed if you time your escape room experience around Halloween. Check out the three companies and explore their escape room options!
Go to a Bobcat Football Game
Bobcat Football is a sure sign that Fall is in the air. Join the 18,000 fans in Bobcat Stadium as they get together to cheer on the football team and enjoy the outdoors. With three home games left in the season, there is still plenty of time to get a ticket, sport your blue and gold, and attend one of these high energy events.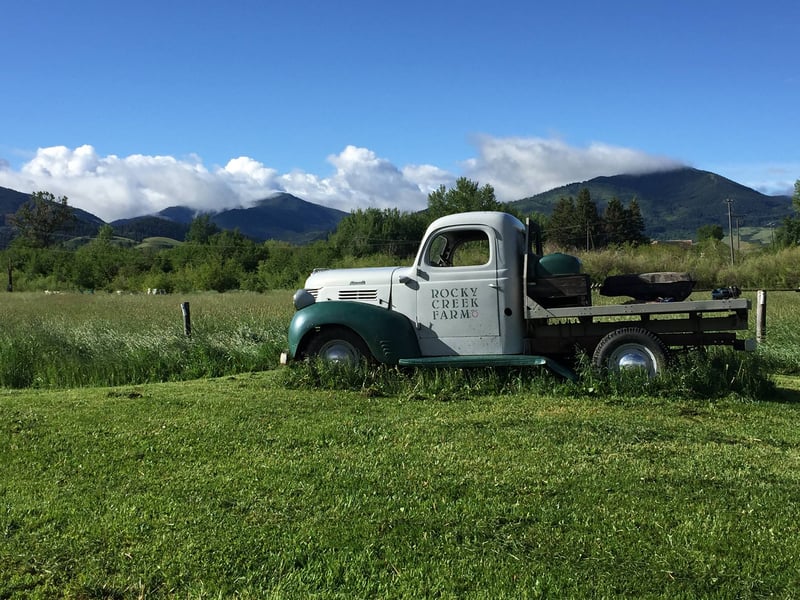 Photo Courtesy of: Rocky Creek Farms on Facebook
Search for Your Pumpkin in the Pumpkin Patch
Get in all of your favorite fall activities in one stop at the Rocky Creek Farm Pumpkin Patch. Find your perfect pumpkin for carving so that your jack-o-lantern will be the best on the block. With pumpkins ranging in size from 50+ pounds to smaller, softball sized, you will have plenty to choose from. While you are there, take a ride on the hay-wagon or head inside to make your own fresh apple cider.
Go to The Bozeman Hot Springs
A local favorite, Bozeman Hot Springs is a great place to relax and warm up after a busy, cold day. There are 12 different pools with temperatures ranging from 59° to 106°, and plenty of space for you and all of your friends. If you happen to visit on a Thursday or a Sunday night, you will be able to enjoy live music from local musicians. Admission to the Bozeman Hot Springs is affordable with adults costing $10.50, children ranging between $5.00 and $9.50 (depending on age), and MSU students running $8.00, this is a great activity to do this fall.
See a Show at the Rialto Theater
Step back into history and visit the newly renovated and opened Rialto Theater. Right on Main Street, the location and shows are always exciting and there is something for everyone. Get inside from the crisp, cold air, and enjoy a drink and a show. With new events happening nearly every day, we are sure that you will find a show that you can get excited about.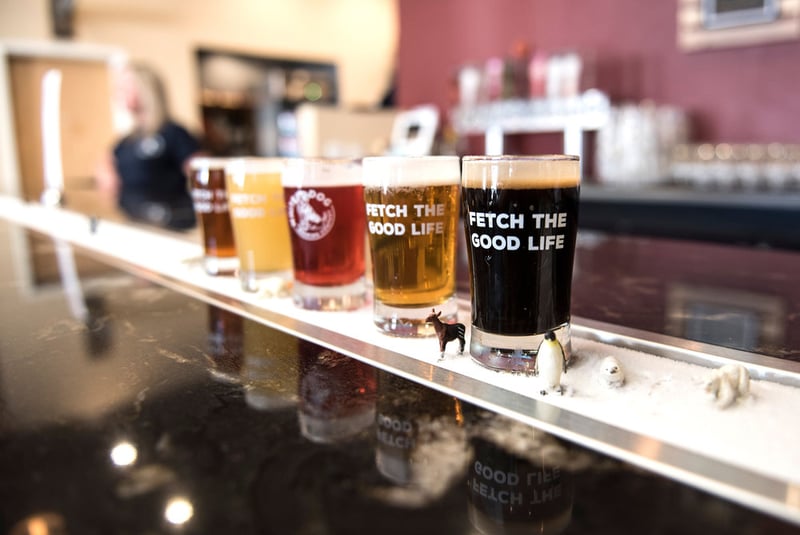 Photo Courtesy of: White Dog Brewing Co.
Get a Drink at One of the Local Breweries
Bozeman is a hot spot for craft breweries. There are currently 10 breweries in the Bozeman area, and more are continually opening, meaning that you have plenty of drinks to try at each location. Take an afternoon and head down to one of the local breweries with your friends, family, or coworkers. Most breweries also offer food so you can get a meal while you enjoy the unique, locally brewed beer. Each brewery has its own unique atmosphere, so we recommend giving them all a try. If you're looking for a good place to start, we recommend trying these ones out:
Trivia Night
After a day of exploring the Gallatin Valley, head inside for a night of trivia. Get a group of your friends together and go put your brains to the test. Most bars in the area offer trivia nights on varying nights of the week, so with a little digging, you can find a trivia event to fit into almost every schedule. If you want a nudge in the right direction, we suggest these popular trivia nights:
Anderson School Haunted House
For over 20 years, Anderson School has been putting on haunted houses to scare residents of Bozeman and to fundraise money for the students' 8th-grade trip. If you are looking for a scare or two and a way to enjoy the Halloween season, head to the haunted house! Not only are you supporting the community, but you also get a spooky experience out of it, too.
Photo Courtesy of: Bozeman Winter Farmers' Market
Farmers' Market at Emerson
Just because the weather starts to get colder, doesn't mean that the farmers' market has to end. Instead, it gets moved inside to the ballroom of the Emerson. This event happens twice a month, the first happening on the first Saturday of every month and the second happening on the last Saturday of the month. Get your fresh vegetables, fruit, and locally made goods at the indoor farmers' market.
There is no shortage of things to do in Bozeman in the fall. So if you are looking for ways to enjoy the changing scenery and crisp air, get out and try these things and let us know what your favorites are!
Enjoying what you're reading? Check out these other blogs that we think you'll like:
<<< Return To Blog