You'll find plenty of different mortgage options at RMCU so that you can tailor the offerings perfectly to your life. Whether you're in it for the long haul, you have a substantial down payment ready to go, or you're looking at ways to make the most out of your existing investment, we can get you going and growing. Here's everything you need to know about an RMCU mortgage.

Need Advice About a Mortgage?
Do you still have questions about your mortgage options? There's nothing wrong with that! In fact, it's a good thing. This is your home we're talking about. You can get in touch with one of our local Real Estate Loan Professionals to get all of your questions answered. Are you looking to buy your first home this year or just looking for a change to a new locale. Give us a call or stop by your local branch.
If you're not quite ready to talk, lets look at four options that may lead you down different paths to help you out as you make decisions about your mortgage.
Embracing the 30 Year Option
When you're just getting started down the road of homeownership, a 30-year mortgage can seem daunting, but it doesn't have to be. RMCU is here to help you out every step of the way. You're not left on your own to figure out the lingo of home loans. With specialty programs like VA, RD, and FHA loans or Home$tart, down payment assistance for qualifying home buyers, and decisions made in your branch, by you and your local real estate pros, we've got everything you need to get started on this journey.

And when you picture the happiness and fun adventures those 30 years hold, from a home base of your own property, it's easy to see that they'll go by in a flash.
Getting the Advantage Out of the 15 Year Option
Are you looking to offload that housing debt? Changing your 30-year fixed or variable loan into a 15-year fixed mortgage might be the chance to settle your nest egg for the future. Refinancing can help you reach your goals sooner and secure your family's future. Lower interest rates over time can save you a lot of money. And while this option isn't for everyone when you're first buying your home, you can always take advantage of it down the line to score lower interest rates when you refinance.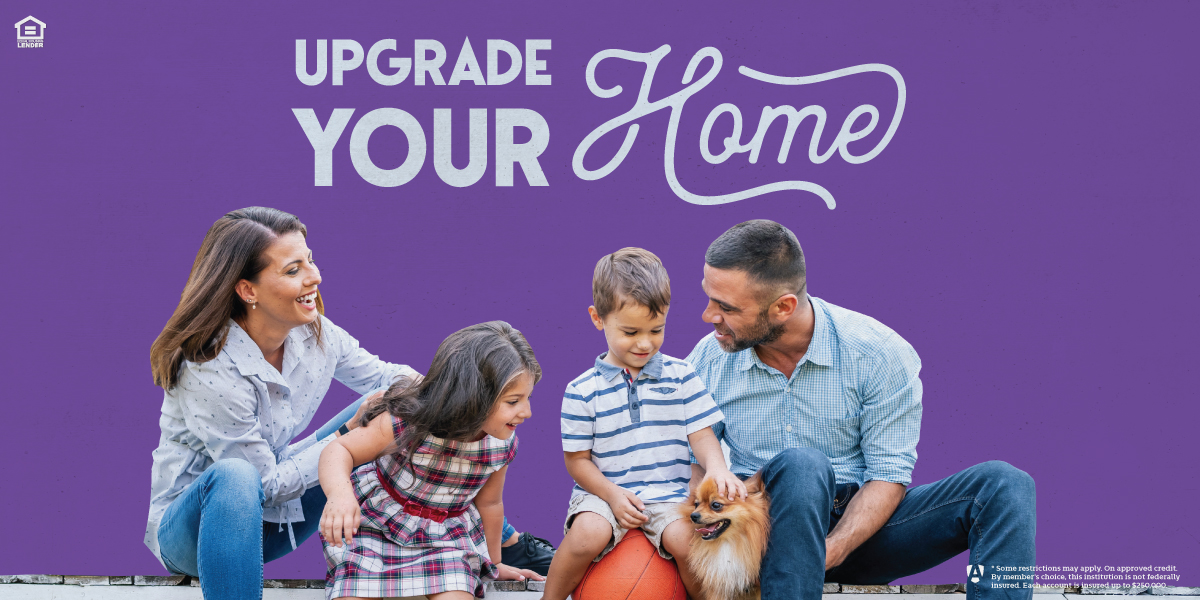 Maximizing Your HELOC
Applying for a Home Equity Line of Credit (HELOC) is a great way to grow your property investment. Do you feel like your growing family has outgrown your home, but you're not ready to say goodbye to your property? A HELOC can help fund your home remodel, giving you more elbow room while you increase your home's value. It's best to use these for some of those big expenses, like renovations, medical bills, or college tuition. But the sky's the limit: you can spend it on just about anything you need to.
Ready for Refinance?
Whether you need to refinance, a home equity line of credit, or buying a new home, RMCU is here for you. Refinancing rates are at record lows right now, so it may be a great time to lock in the rates that will help you manage your mortgage the best way possible. We're not trying to brag, but RMCU is the right choice to explore all of your options. With specialty programs and decisions made in your branch, rather than by a computer or a 3rd party company that isn't face-to-face with you, RMCU is here to serve your mortgage needs. Give us a call or stop by your local branch to talk with our real estate lending pros.
Butte and Helena - Nicki Jemmings - 406.447.1109
Belgrade and Bozeman - Dianna Phillips - 406.582.6624
Bozeman - Kalene Mangini and Peter Morgan - 406.582.6628
If you enjoyed this blog, take a look at some of our other related articles:
<<< Return To Blog