Clothing. A necessary part of our lives, but it can also make a statement. How you present yourself to the world with clothing can have a significant impact on your job, social life, and home life. As someone who likes to think they have great style, I can tell you I am a certified shopaholic. I love shopping online and in-store, although it's getting harder and harder to find pieces I like just walking into the usual shops. Clothing is a part of my personality, and it is one of my favorite outlets to spend my hard earned cash. How do I stay fabulous on a limited budget? Well, keep reading to find out.
Purchase Classic Pieces
A well-cut black blazer can be paired with all kinds of things and will be "on trend" for a long time. Investing in pieces like this will help you avoid spending money with every changing season. Yes, you are probably going to spend a bit more on a quality blazer, but it will last much longer and save you money in the long run.
NEVER Pay Full Price
Even if you are positive that there is no better price out there for a particular item you've been eyeing, there is always a discount that can be claimed. RetailMeNot is my favorite source for online shopping discounts. You can always find a discount code for your favorite retailer and even a small amount off the full price can make a huge difference.
Host A Clothing Swap
Chances are you have a pile of clothes you have meant to donate one day. Am I right? Instead of giving these clothes away, first host a clothing swap with friends where everyone brings clothes they want to get rid of. Everyone can "shop" each other's closets in one convenient location, and you may even score on some great pieces without spending any money.
Shop That Clearance Rack
I can't tell you how many of my favorite wardrobe pieces came from the clearance rack. Retailers are quick to rush into new seasons so you can usually find some in-style goods at a reduced price. Even if they are not in-season, is there something there that you can buy ahead of the game? Purchase an item out-of-season at the discounted price and then feel like a million bucks when the price jumps back up again.

Consider Renting Your Wardrobe
Do you have a bad habit of purchasing a new outfit for every special occasion? I know I do but have recently switched to Rent The Runway. They ship me an outfit that is probably WAY outside of my budget to purchase but for a reasonable rental fee. You send it back when the event is over, saving closet space and making your wallet happy at the same time.

So there you have it — a few easy tips to stay stylish on a budget. Just remember to invest in your wardrobe wisely, and the rest will fall into place.
If you enjoyed this blog, you might enjoy these related articles: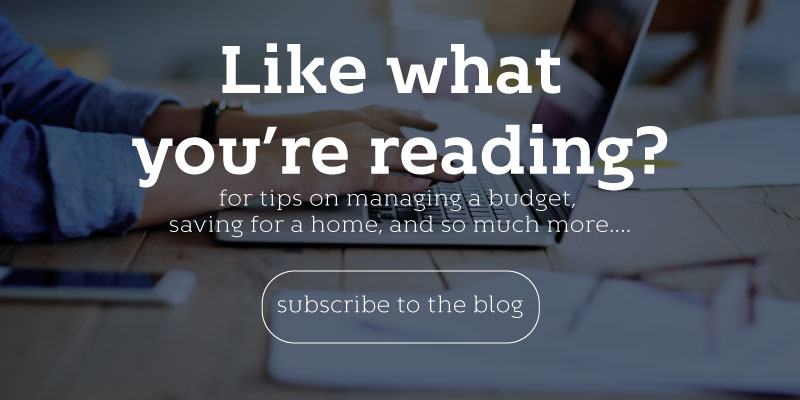 <<< Return To Blog